Social Media Marketing Services
Build your audience from the place where your potential customers are hanging out! Leverage the potential of social media by using social media marketing. Our expert marketers will craft a unique and personalized social media marketing strategy to help your business stands out in the crowd and create a customer flow from social media channels. We can help warm the audience and convert them to your loyal customer base with social media marketing.
Let's discuss how we can influence the mass audience with our unique and creative way mix of organic & paid social media marketing efforts.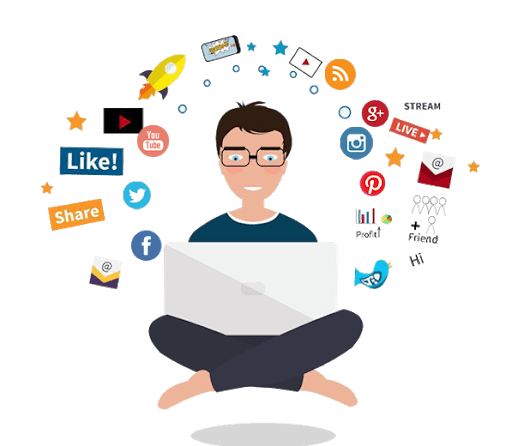 Our Social Media Marketing Services
Social media Strategy creation
Our expert will craft a marketing strategy for your brand leveraging a mass potential audience base.
Content creation
We craft personalized content for your followers that increase user engagement.
Social media advertising
To increase the reach and achieve the marketing goal, we handle advertising on social media for your brand.
Analytics & reporting
Based on regular analysis of data from different social media platforms we report and improve the overall channel.
Get all-in-one development solutions and services related to your inquiries. Fill up the form below and one of our representative will contact to you shortly.