Quality Assurance Services
Careful examination of every developed function is an important part of the development cycle. With unique testing techniques and work-flows, we make sure everything is working as expected before the software product is released for users. Our quality assurance team uses a mix of manual and automated methods to test the software product with every possible input.
Codeinfluencer provides you a professional quality assurance service that helps you test your web or mobile application and websites before it is publicly available for the end-users. Want your software product tested by experts? Contact us now to discuss how we can deliver the best quality assurance services.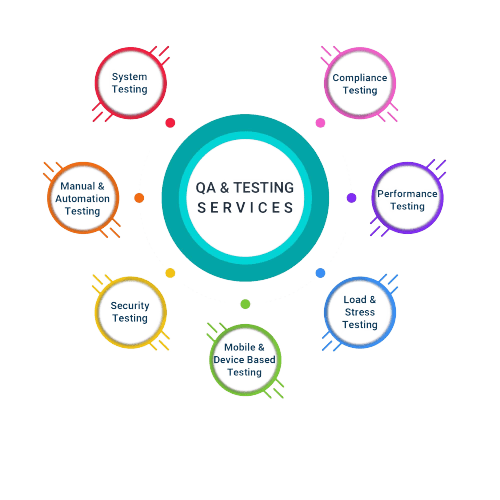 Our QA & Testing services
It is safe to say that PHP has been the most famous and most used framework today. The efficient and sturdy structure of this framework has made it what it is today.
Test data management
Reduce time-to-market with our end-to-end test data management service.
User experience testing
Omni-channel user experience testing increases the conversion rates with optimized app user flow.
Managed QA services
Ensure the highest quality and performance with our managed quality assurance system.
Test automation
Implement automation frameworks with automation tools and test scripts for higher efficiency.
Get all-in-one development solutions and services related to your inquiries. Fill up the form below and one of our representative will contact to you shortly.